Anyone who's been paying attention has likely noticed that my blog is still very pink -- 'cause that's just the way I am! -- but it's also been spiffied up and happified. Lots of cyber-tzotchkes (the kind ya don't have to dust, whew!) and other accoutrements have been added to make the place look a little more lived in. So let me give you a tour:
Look to your left and to your right; notice the beautiful pink flowers to either side of you. These were a gift from
ShabbyBlogs.com
, which offers free -- yes, free! -- backgrounds and buttons and other little decorative doo-dads. See the "Glad You're Here" welcome mat and those cute little pictures at the end of my most recent posts, the ones begging for comments? Yup -- ShabbyBlogs, again ....
A bit further down along the left-hand sidebar, you'll notice the "Real Women Eat Food" badge. I've told Jeremy for years never to bring home any girl who picks at her food and talks about needing to lose weight -- they just suck up attention and are never happy. Bring home a girl who asks for seconds!
I'm on
Facebook
and on
Twitter
, and offer a hearty "welcome!" to some fabulous cyber-friends who are following along as I meander down the food-strewn path.
Next comes an assortment of amusements
pour moi
: the
Indian Cooking Challenge
, which presents a different recipe each month and asks that participants all prepare the same dish and write about their experiences ... the
Side Dish Showdown
, which brings attention to the complementary dishes rather than letting only the entrees and desserts shine in the spotlight ... the
Souper Sunday
encouragement to prepare soups, sandwiches and salads (and even on non-Sundays, if that works best for you) ... and the
7th Mediterranean Cooking Event
, which this month is asking participants to prepare Algerian dishes in hopes of winning a fabulous North African cookbook.
Below the amusements are some games that serve a greater good: feeding the hungry, whether human or animal. Test your vocabulary, answer some trivia, perform the
mitzvah
of providing food to those in need.
I've joined the
Restaurant Reviewers BlogRoll
-- "a great way for us to create a community of foodies who want to share their experiences, opinions and suggestions on restaurants where we dine." Considering that most of this blog seems to be devoted to eating out, despite my love of cooking, this seemed a perfect group to be welcomed into! I'm looking forward to contributing my own two-cents' worth on Ann Arbor/Ypsi/Washtenaw County restaurants (not to mention those Tom and I will encounter through Ohio and Pennsylvania during our trip to his daughter's grad school graduation).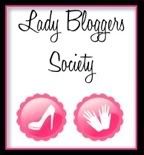 The next 6 widgets publicize groups I belong to: fellow Mom and Lady Bloggers, Food Bloggers, and others who a) possess children, and/or b) possess two X-chromosomes, and/or c) possess an avid devotion to food.
There's a little badge promoting my support of local farms, farmers and food; as a devotee of the
Ann Arbor Farmers Market
-- which is open for its first Wednesday of the season tomorrow!!! -- how could I not display this proudly??? Then there is the amusing tidbit about my blog fighting climate change. It's a very serious subject, and I'm proud to say that joining the
350 Challenge
has led to 350 pounds of carbon being off-set in my name. But it's ironic that I sport a badge so antithetical to my beloved Suburban ... :)
I've added a video of me -- yes, lil' ol' me! -- on CBS' "
The Early Show
." It's not so much because I'm the next Food Network star, but rather because I had a fabulous time and am mighty proud of those
chocolate cupcakes
that won me $500 as well as two trips to NYC!
And finally, I thought I'd show off some of my favorite cookbooks, thanks to
Shelfari
; there's an amusing tidbit that speaks volumes about my cyber-life and dusty shelves; and you can gawk at some of my pictures from Flickr (which can't compare to
Tom's artwork
, but which still serve my own purposes).
I do hope that you've enjoyed your tour! No gratuities or tips can be accepted; however, following this blog and/or friending me on Facebook would be nice perks ...:)